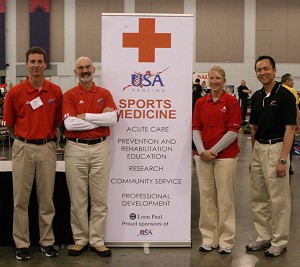 Elite Sports Physical Therapy (ESPT) is a premier provider of sports and orthopedic physical therapy. Founded in 2007, we have been proudly serving the Fremont, Newark, Union City, Milpitas communities, and the greater San Francisco Bay Area, with our top-notch clinical care.
ESPT is a leader in rehabilitation for musculoskeletal conditions and sports injuries, combining expert clinicians, cutting-edge equipment, and first-class customer service to ensure a successful and pleasant physical therapy experience. Our caring team and spacious facilities will provide the environment necessary to cater to your specific needs and to make sure you are on the road to recovery.
Jacon C Chun, MPT, SCS, ATC, CSCS, the Founder of ESPT, was one of only a handful of physical therapists in the San Francisco Bay Area board certified as a Sports Clinical Specialist. With years of experience in some of the premier sports medicine facilities in the area, Jacon sought to bring this special level of care to the public. His vision helped shape ESPT into one of the leading sports and outpatient PT clinics in the Fremont area. Learn more about what sets ESPT apart.