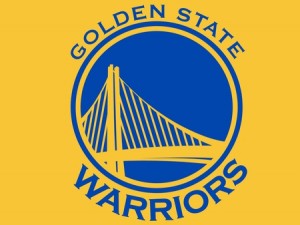 It continues to be an amazing year for the Golden State Warriors. And when I watch them this year, nothing gives me greater joy than seeing Shaun Livingston on the court.
Many of you may not remember, but Shaun suffered a career threatening knee injury back in 2007 when playing for the LA Clippers. He dislocated his patella and pretty much tore every ligament in his knee. The Clippers decided to let him go as an unrestricted free agent after the 2007-2008 season. After being cleared by doctors to resume basketball activities in 2008, Livingston has continued his comeback with multiple teams. He's even had to make a trip to the NBA D-League trying to secure a contract. After a successful stint with the Brooklyn Nets last year, the Golden State Warriors signed Livingston to a three-year contract this past summer.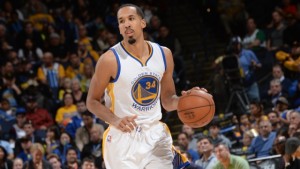 His comeback seemed to come full circle for me with his amazing performance last night in Game 1 f the Western Conference Finals. Coming off the bench to spark a tremendous 2nd quarter comeback, the Warriors were able to hold off the Houston Rockets and take this 1st Game in the Best-of-Seven series. As a sports medicine professional, every time he makes a play, it gives me goose bumps, knowing how hard Shaun worked to get to where he is today after that knee injury.
One of the key reasons for Shaun's amazing return is the wonderful medical staff he is surrounded by. Signing with the Warriors reunited Shaun with Head Athletic Trainer JoHan Wang. Entering is 2nd full year as Head Athletic Trainer for Golden State, Wang spent the previous 8 years of his NBA career with the LA Clippers. That included helping Livingston recover from his knee injury from the 2007-2008 season. So you could probably say no one in the NBA knows Shaun Livingston's medical history better than JoHan. And having JoHan there, must give Shaun a sense of relief and confidence that allows him to perform at such as high level.
To me this signifies how important a good athletic trainer/sports medicine professional is to any athlete. It gives them someone that can track their performance, monitor them to prevent injuries, and evaluate their practice/training programs for potential problems. If Livingston's performance isn't enough proof that a top-notch medical team is important, since Wang has been with the Warriors both Curry and Bogut have been able to stay healthier and play longer.
Thanks to Wang and his team, Livingston is able to be a major factor in the Warriors deep run this post-season and we get to fully appreciate the talent that is Steph Curry. With the amazing medical staff to take care of its players and the support of the best fans in the NBA, I can see how the Warriors can say that there truly is "Strength In Numbers."