Our treatment and gym space especially caters to our specialty of sports physical therapy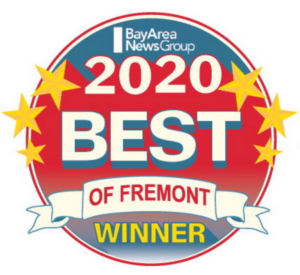 The open gym space is large enough for sport-specific training for our patients who desire to return to basketball, soccer, dance, gymnastics, tennis, or badminton. Our variety of gym equipment includes a standard treadmill, stationary bicycles, plyometric boxes, agility ladders, agility cones, large set of dumbbells, power rack system with olympic bar, Alter G Anti-Gravity treadmill, TRX Suspension and Rip trainer, and a Shuttle MVP.
Additionally we have an open treatment environment, which creates a nice community between patients and a very motivating and uplifting healing environment. For our patients who request a more private physical therapy experience, we have one small private treatment room for these requests.
The Patient Experience
Discover Passionate and Professional Staff — We are committed to provide the highest level of professional care and service. Our staff truly cares about each patient and we have always thought that when you have an engaged culture, you'll get high performance on safety, quality and experience. ESPT values professional development of all staff to maintain high competency standards and ethical values. Meet Our Team.
Patient-Focused Experience — All employees are focused on engaging with patients in any way possible. By understanding our patients needs and putting them first, Elite Sports Physical Therapy can build on our knowledge and provide a rehab experience to love.
Exclusive Academic Rehabilitation — Elite Sports Physical Therapy is a clinical education site for Doctorate of Physical Therapy students and has a partnership with some of the top-rated schools! Our Student Therapists offer a rehab experience to our patients that is evidence-based, patient-centered and includes the most up-to-date knowledge and techniques. Learn About Our Doctorate Internship Program.
Evidence-Based Treatment Models — Experience physical therapy from therapists who have been educated and trained in treatment concepts and models that are the most up-to-date and scientifically supported. Whether it's our Orthopedic Clinical Specialist or Doctorate of Physical Therapy students, you can expect only the most clinical, academic and scientific treatment methods. The ESPT Way.
Artfully Designed Exercise Programs — Enjoy a customized exercise program that is clinically proven to deliver the results you need. Each ESPT therapist recognizes the uniqueness of each individual and innovates and designs personalized exercises to help you achieve your movement and activity goals.
Clinical Education
Exclusive Academic Partnerships — Elite Sports Physical Therapy has a partnership with some of the most highly rated Physical Therapy schools around the nation. The Doctorate of Physical Therapy students train from Academic Institutions that are accredited by the Commission on Accreditation in Physical Therapy Education (CAPTE). CAPTE grants specialized accreditation status to qualified entry-level education programs for PTs and its purpose is to assure the quality of education the students receive. Learn more about our Partners.
Cultivating Therapeutic Talent — Our Doctorate of Physical Therapy students are young in their careers and exhibit the highest level of passion and concern for their patients. They are enthusiastic about their professional development and integrate their knowledge with patient care during their clinical internship. Each Doctorate Student has the highest level of expectation for professionalism, accountability, and providing quality care. Meet the Team.
Incorporating Research Into Your Rehab — You can definitely expect the latest physical therapy research being applied into your rehab! Each Doctorate of Physical Therapy student is trained to demonstrate scientific inquiry, critical thinking and integration of physical therapy research into patient care in order to design a plan of care that is evidence-based.
Perfecting the Transition-to-Practice Program — Countless hours are spent in the classroom and lab learning from academic and clinical educators prior to each clinical internship. ESPT has a clinically effective transition-to-practice program which integrates classroom and laboratory knowledge to practical and effective clinical experiences which improves clinical roles and competency of all Doctorate of Physical Therapy students. We have 1-to-1 and a 2-to-1 student to instructor model. Learn about ESPT's Doctorate Internship Program.
Executive Mentorship — Our senior therapists, clinical instructors and orthopedic specialists have reached a high level of success and expertise with patient care, clinical and professional leadership. Their knowledge and experience to reach a high level of success and experience is shared with all Doctorate of Physical Therapy students in ESPT's Doctorate Internship Program.
Professional Development Through Ongoing Support — For clinical internship programs to work, experienced physical therapists must participate in mentoring interns and professional development of DPT students, PT aides and volunteers. With the support of experienced PTs, all staff members can help create a positive working environment – and even more important, a positive experience for patients.
Our Heritage
Elite Sports Physical Therapy opened its doors in early 2007 with co-founders Jacon Chun and Jachin Hsu. Because of Jacon's extensive experience at Stanford and Cal, his vision was to create a Physical Therapy Clinic in the Tri-City area that would provide the same high-level of care that was given to "ELITE" college athletes.
After nearly 10 years of success, Jacon left ESPT in the very capable hands of Kimberly Huey. Kimberly has a long history with ESPT, beginning as a student volunteer, Student Intern during PT school and eventually a full-time Staff Physical Therapist. Kimberly seeks to build on the original vision of ESPT while seeking out areas for growth and new services to provide to our loyal patient base and community members.
ESPT has been recognized for our care and treatment of our patients by a number of local awards and positive online reviews. ESPT appreciates and thanks all their patients for all their support in making ESPT one of the best Physical Therapy clinics in the Tri-City area. ESPT strives to do our best in continuing to provide the highest level of care to all our deserving patients.