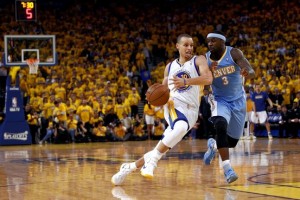 A few years ago Steph Curry was having problems with his ankles. Now the All-Star NBA MVP is having an amazing season having missed only 1 game. The secret? A training and injury prevention program that focuses on his….hips. That's right, his hips.
A great ESPN article came out today to highlight the success Steph has had with this training program. Even though the problem lies all the way down the chain at his ankles, the hip plays a major role in controlling position of the lower body joints. If there is weakness up higher in the chain, the lower joints end up taking more stress. By working on stability at the core, Steph and his trainers have given him a much more stable foundation to move, change direction, accelerate, decelerate, and juke other players out of their shoes.
This is another reason why a good physical therapist, athletic trainer, or doctor doesn't just focus on the injured area. Remember, the injury is where the athlete broke down, but the cause could be elsewhere. We see that all the time at our clinic. Someone that has plantar fasciitis, ankle sprains, knee tendinitis could have the root of their problem at the hips. So just massaging the injured area, applying ultrasound or ice, and exercising the painful body part will only produce temporary results.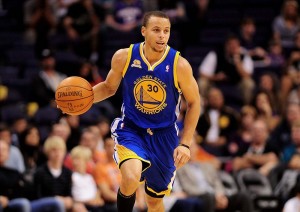 For truly successful outcomes, you need to treat the whole person. Look at Steph. He was good before and treating his ankles allowed him to play and be an All-Star. Treat the whole person, and he's the NBA MVP and on the verge of an NBA Championship.