Kimberly Huey, PT, DPT, OCS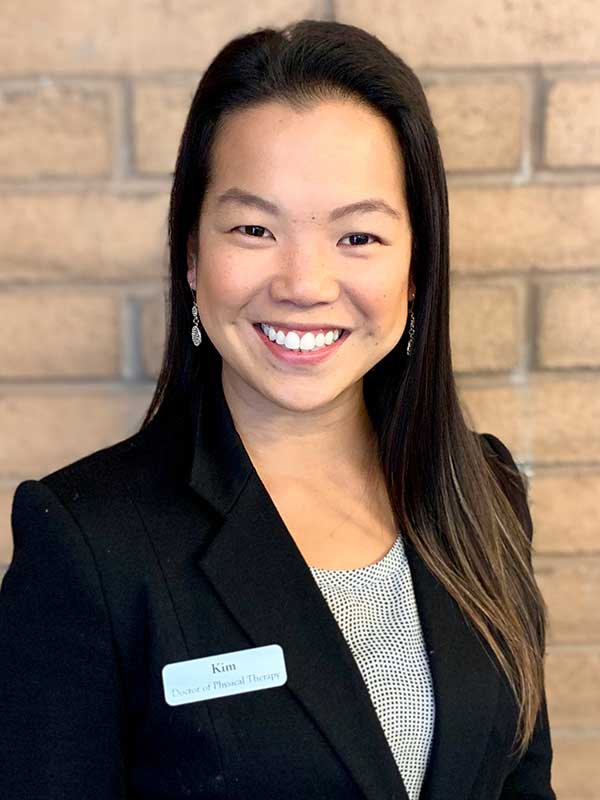 Dr. Kimberly Huey
Managing Director of Physical Therapy
Orthopedic Clinical Specialist
Dr. Kimberly Huey is an upbeat, energetic, and lively therapist. She believes in creating relationships with all patients and especially providing her patients with education and knowledge to understand their impairments, rehab progression, and recovery for long-term health. In 2019, she was awarded the title of Certified Orthopedic Clinical Specialist which formally recognizes her as having advanced clinical knowledge, skill and experience pertaining to orthopedics.
Dr. Kim specializes in working with active individuals, high school/collegiate athletes and amateur pro athletes ranging from individual/group sports to combat/contact sports and powerlifting. She has an in-depth knowledge of exercise science and movement biomechanics and she uses functional movement techniques to break down complex movements into fundamental ones, thereby laying the foundation on which performance and skills are built.
Additionally, Dr. Kim is proud to be a clinical instructor to ESPT's student interns and has a passion for mentorship and professional development. She has been a clinical instructor to many doctoral interns and pre-PT students throughout California.
Credentials
Board Certified Orthopedic Clinical Specialist
Doctor of Physical Therapy, University of the Pacific
B. S. Kinesiology, California State University of the East Bay
Rocktape Kinesiotaping Certified
Contact Kimberly at Kim.espt@gmail.com.